Wine tour "Royal wines of the Loire"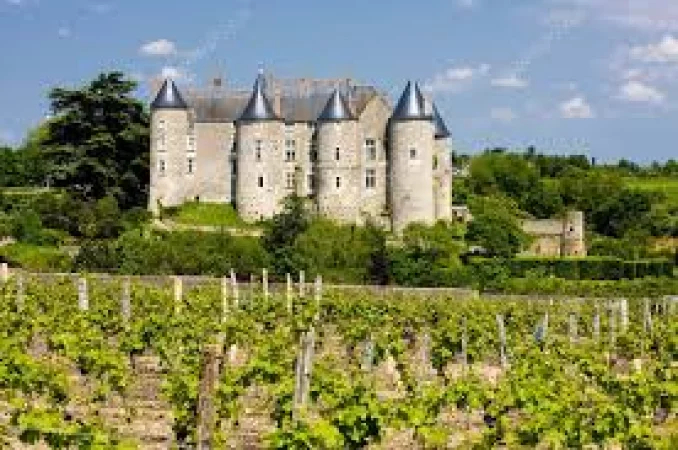 Ladies and Gentlemen! On July 25, 2019, as part of the Antiqon summer season program, the Royal Loire Wine Tour took place at the Art and Antiques Center.
The Valley of the Loire River, also known as Vallee de la Loire, is one of the best and oldest wine regions in France. This region is the heart of France and the heart of its history. The Loire Valley has become famous for two reasons - beautiful castles and vineyards, which are inextricably linked. For three centuries, the kings of France lived in these castles, thanks to which, vineyards spread on the hills, for a long time and secured an unofficial title - "Royal wines of France."
According to the established tradition, a wine tasting took place in the hall of the lower floor of the center, filled with the history and the decoration of bygone eras.

Together with Noble Wine
@noblewineriga - leading sommelier, Ronalds Petersons, the guests of the center enjoyed noble white wines, as well as unique copies of red and dessert wines, which are truly the hallmark of the best producers in the region.

For tasting were presented:

Blanc
SAVENNIÈRES 2010 Domaine VIEUX CLOS (N. JOLY)
SAVENNIÈRES-COULÉE-DE-SERRANT 2012 Domaine COULÉE DE

SERRANT
POUILLY-FUMÉ 2016 Domaine DAGUENEAU "BLANC FUMÉ"
POUILLY-FUMÉ 2015. Domaine DAGUENEAU "BUISSON RENARD"
SANCERRE 2017 Domaine COTAT FRANÇOIS "MONTS DAMNÉS"
SANCERRE 2017 Domaine COTAT FRANÇOIS "GRANDE CÔTE"
SANCERRE 2017 Domaine COTAT FRANÇOIS "CULS DE BEAUJEU"

ROUGE
2015 SAUMUR-CHAMPIGNY Domaine ROCHES NEUVES "MARGINALE"

DESSERT
2003 Vouvray Domaine Huet Vouvray "Le Haut Lieu Moelleux Premiere Trie"

We thank Noble Wine for the wine provided for the tasting and personally to Ronalds Petersons sommelier for an exciting excursion into the world of "Royal Wines" of the Loire region!
Dear friends, our tastings do not end there. On August 2, we invite everyone to plunge into the atmosphere of an exquisite social event and go on a gastronomic tour under the generic name "Champagne"s Birthday".